Kipic Dusan - Design
Online Prodavnica
Unikatne majice iz ovog shop-a su modni komad koji privlači pažnju i izražava individualnost. One su izrađene sa posebnom pažnjom i kreativnošću, čineći svaku majicu jedinstvenom i posebnom.
Ono što čini Kipićeve majice tako posebnima je raznolikost dizajna i materijala koji se koriste.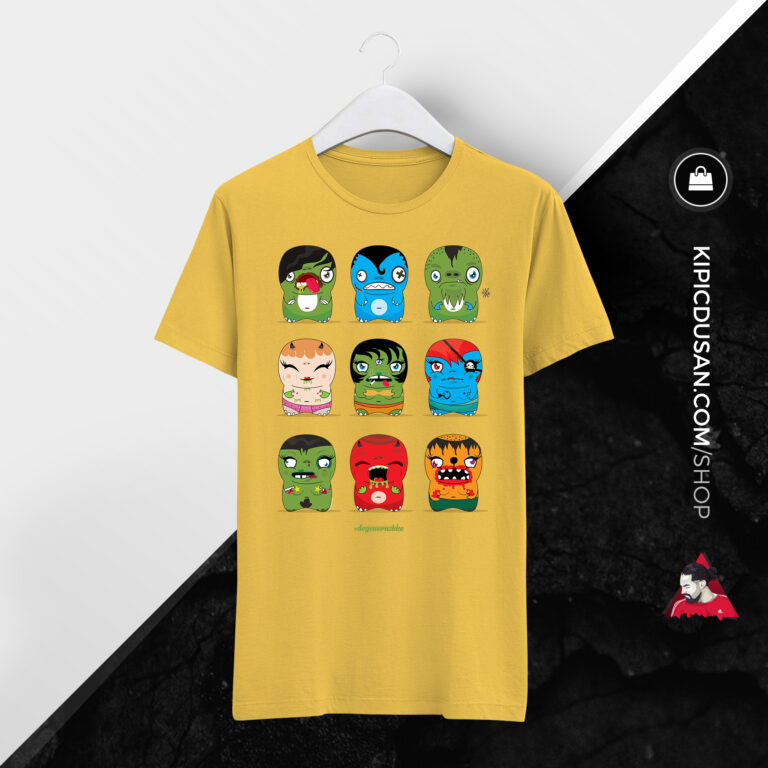 Kipic Dusan često se inspiriše različitim temama kao što su umetnost, muzika, priroda, nauka ili popularna kultura. Svaka majica nosi priču koju njen dizajn predstavlja.
Ukratko, unikatne majice su izraz umetnosti i individualnosti. Kroz svoje dizajne, materijale i priče koje nose, one omogućavaju da se istaknete i izrazite svoj jedinstveni stil. Nositi unikatnu majicu znači biti autentičan i podržati kreativnost dizajnera.
Kipic Dusan - Design
T-Shirt Online Shop
Unique t-shirts are a fashion staple that captures attention and expresses individuality. They are crafted with special care and creativity, making each shirt one-of-a-kind and extraordinary.
What sets unique t-shirts apart is the diversity of designs and materials used. 
Kipic Dusan (Designer of unique t-shirts) often draw inspiration from various themes such as art, music, nature, science, or pop culture. Each shirt carries a story that its design represents.
In summary, unique t-shirts are an expression of art and individuality. Through their designs, materials, and the stories they carry, they allow you to stand out and showcase your unique style. Wearing a unique t-shirt means being authentic and supporting the creativity of designers.